How to Take the Doors off a Jeep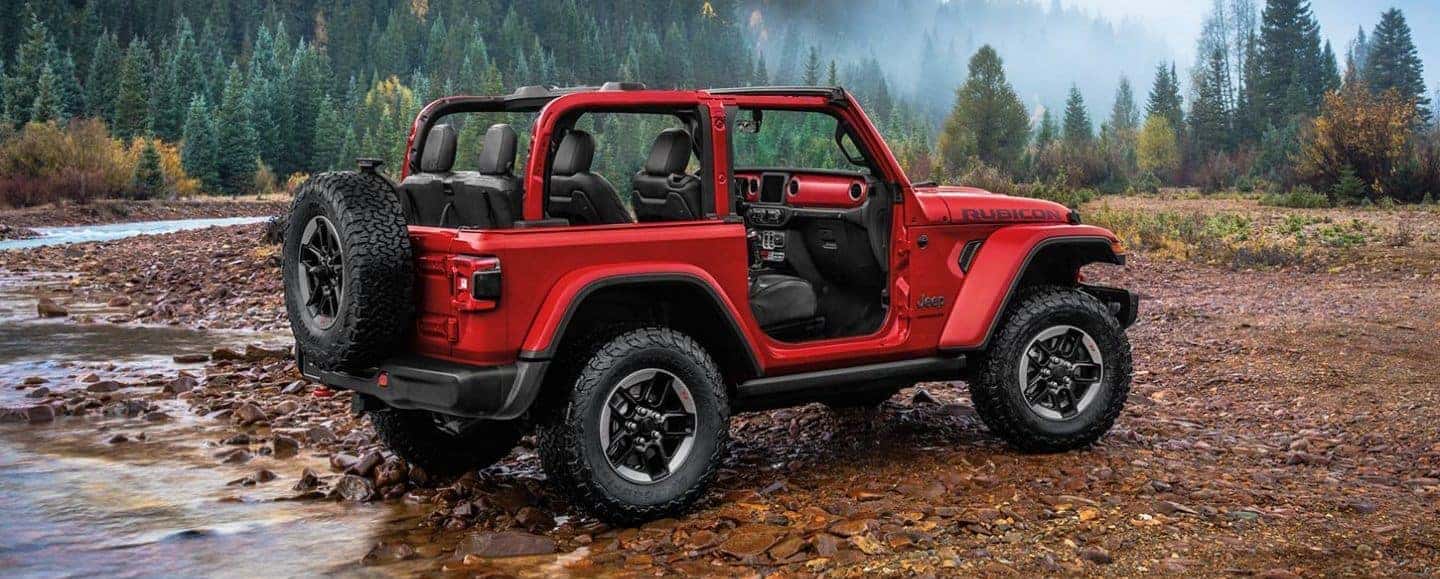 ---
---
The Jeep is known as being a capable vehicle both on and off the Beavercreek roads. With its reputation for versatility, it only makes sense that the Jeep has removable parts and accessories. One accessory many drivers take on and off is the Jeep door. Luckily, you don't have to be an ace mechanic to take apart a Jeep. The
service department
at Key Chrysler Jeep Dodge Ram FIAT will show you how to take the doors off a Jeep easily and safely.
Removing the Doors on a Jeep
The first step in taking off the Jeep doors is to bring down the windows to protect the glass. After you have removed the windows, perform the following:
Disconnect any power cables by removing the footwell under your dashboard or by the b-pillar. This should pop off by removing the clip that attaches it.
Remove the door straps by gently lifting them off the hooks.
Remove the bolt from the door hinges and gently slide the door off and away.
With the doors removed, you'll be able to enjoy those cruises through the Springfield back roads even more. It's important that after the doors are removed, you store them in a safe and dry place. You'll also want to lube the door hinges to help the door slide off easier the next time you remove them.
Why Would I Take the Doors off my Wrangler?
Why would you want to know how to take the doors off a Jeep? The reason most Wilmington explorers like to take apart a Jeep and remove the doors is so they can get the true off-road experience. Removing the doors allows them to experience the elements up close and personal.
Another reason many Jeep enthusiasts like to remove the doors is because of the gas consumption. Removing the doors on a Jeep allows you to reduce the weight and get better fuel economy. Plus, a lighter vehicle means more versatility on the rougher terrains.
How to Take a Top Off a Jeep
Knowing how to take a top off a Jeep can help you truly get the most out of every drive. However, most experts don't recommend taking the top off yourself since the process is a bit more difficult than taking off the door. If you try it yourself, you run a greater risk of damaging the top and other parts of your Jeep. Instead, you can schedule a service with Key Chrysler Jeep Dodge Ram FIAT to help you get your top off quickly and safely.
Let Key Chrysler Jeep Dodge Ram FIAT Help You with Your Jeep
Now that you know how to take the doors off a Jeep, you can successfully remove and put on your doors like a pro. If you're not sure how to take a top off a Jeep, let the service team at Key Chrysler Jeep Dodge Ram FIAT handle those spots you're not comfortable reaching. Contact us to help you take apart your Jeep or keep it running like new on the Xenia roads!